Chromebooks for Kids! Update
The COVID-19 pandemic has increased the importance of access to technology for all students. It is not simply nice-to-have; it is a basic need. To fully support a learner, technology must be accessible both in and out of the classroom.
In the Fall of 2021, together with EPCOR, the Edmonton Public Schools Foundation embarked on our first ever Chromebooks for Kids campaign. Every dollar donated (up to $25,000) was matched by EPCOR's Heart + Soul Fund. We are happy to report that, thanks to donations from our community, all $25,000 of EPCOR's generous gift has been matched!
THANK YOU EPCOR!
And thank you to all of our supporters who have stepped up to gift our students with this much needed technology. We couldn't have done it without you!
We know that this need is ongoing and we still have $30,000 remaining to fundraise toward our $100,000 goal! You can put a Chromebook in the hands of a deserving student - to keep - for a one-time donation of $300.
---
One Students Story
Charlie had missed a lot of school over the years; his medical challenges have been ongoing. He has been able to attend school most days this year, and with the wide halls, large universal access washrooms, and elevators at his school, he has been able to roam freely with his peers. Charlie loves school. His only challenge continues to be having access to technology at home that will support his diverse needs. On the last day before Winter Break, Charlie was given his new Chromebook. He simply said,
"This will change my life. Thank you. Thank you. Thank you."
---
That's a wrap!
Thank you to everyone who supported this year's Wrap and Roll Event at Kingsway Mall!
Thanks to your support, we were able to raise $8,500 to support students who come to the classroom at a disadvantage. We couldn't have done it without our volunteers, loyal customers and, of course, our tremendous partner Kingsway Mall!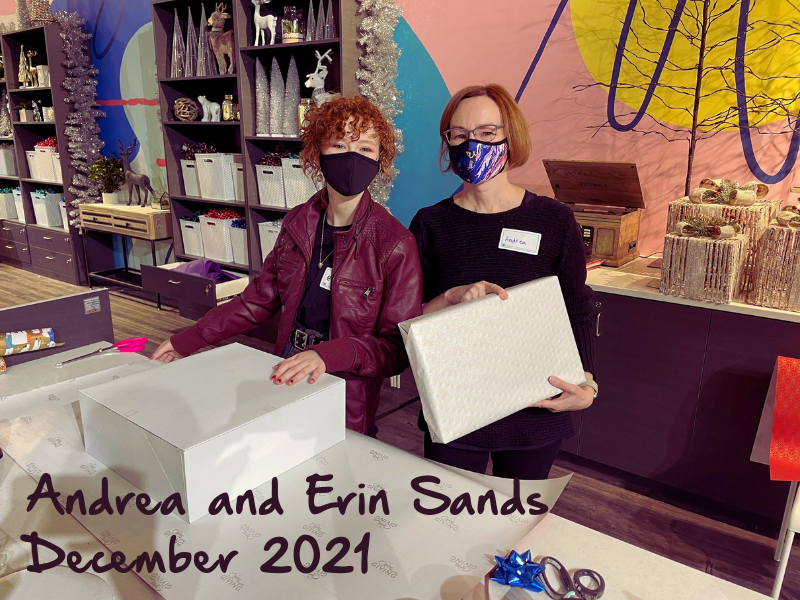 ---
SkipTheDepot
Empty bottles taking up space in your home? Need to make some extra room in your garage to park inside on these frosty mornings? Want to support local causes without getting off your couch?
We've got you!
We've partnered with SkipTheDepot to make recycling and donating easy.
Customers can drop their containers off or schedule a pick up of their recyclables. Once counted, the customer's account will be updated with a balance and counts. They can request to redeem their balance or can choose to donate to a local cause!
The best part is - all proceeds will be donated to the EPSB Foundation, levelling the playing field for youth coming to the classroom at a disadvantage!

---