In celebration of the 2023 JUNO Awards in Edmonton, MusiCounts and the Edmonton Public Schools Foundation are partnering to provide learning and experiential opportunities for teachers and students alike.
Session Overview:
We know that post-pandemic mental health challenges have been on the rise, with children's depression and anxiety being on the forefront. We're thrilled to invite you to Big Heart Journey, a workshop to help empower elementary educators with resilience practices and guidance on how to support their students when they get big feelings.
In this interdisciplinary and interactive session, JUNO Award winning children's artist Taes Leavitt, (aka 'Boots' of Splash'N Boots) will introduce teachers to the The MusiCounts Learn Big Heart Journey: a resource for elementary educators that uses mindfulness, movement, and music to help kids understand—and take control of—their emotions. This collection of free classroom-ready videos and handouts will support teachers in creating a safe and focused learning environment that prioritizes open dialogue about feelings, emotions, and mental wellness. In the session, Taes will offer insights on how to bring elements of this program into the classroom, and offer practical, easy to implement activities on how to help young students prioritize their feelings, emotions, and mental wellness.
Teacher Testimonial:
"Taes' session was exactly what I needed. So many of my students struggle with their emotions. Many of them don't have a caring adult at home to help them figure out how to handle their feelings in an appropriate way, so they come to school frustrated and overwhelmed. I am so grateful to Taes for not only giving me the tools and confidence to help these kids, but also for reinforcing how very important this learning is for all educators."
Kelly Stronach (2023 MusiCounts Teacher of the Year nominee)
Presenter Bio:
Taes has created a magical and successful career grounded in her love for children and her deep desire to help kids feel seen, heard, and loved for exactly who they are.
Also known as the "Boots" half of JUNO Award-winning children's super-duo of Canadian Music, "Splash'N Boots", she's performed over 900 live concerts for families around the world. She's written and filmed over 100 episodes of their original TV show 'The Big Yellow Boot', has produced segments for Sesame Street, and performed with The Wiggles, Sharon & Bram, and Fred Penner. Taes has devoted the last 5 years to exploring and studying meditation, mindfulness, and dance. Taes realized that traditional notions of meditation/mindfulness were not accessible, realistic, or 'fun' for kids. Her personal journey into meditation and mindfulness - and her continued research in this area - inspired Taes to create a program for children and their families which re-invents traditional practices of meditation and mindfulness and gives them a magical, musical spin.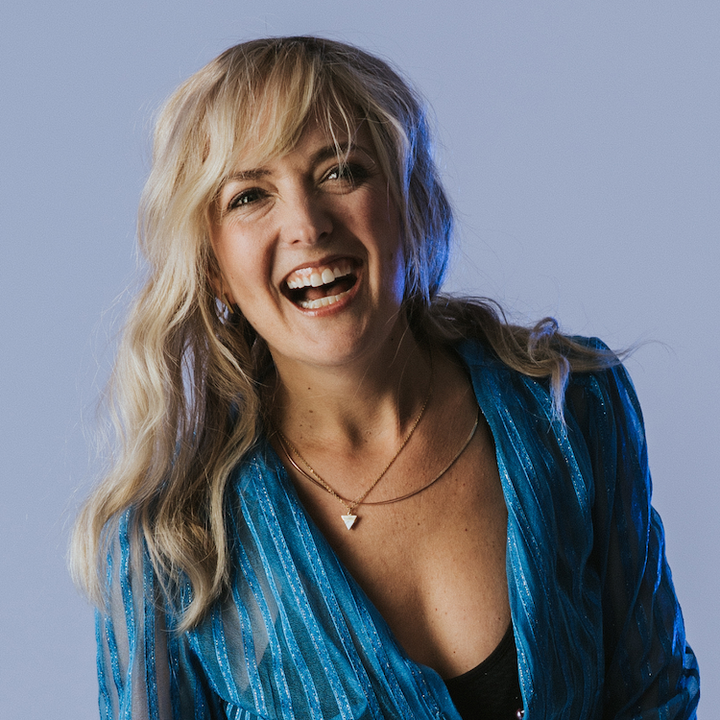 To register, please visit the Division's Connect Professional Development Registration. Please note: Registration is limited to EPSB Staff Members.
For further information please contact:
Anita Khakh (anita.khakh@epsb.ca)
Presented in partnership with: